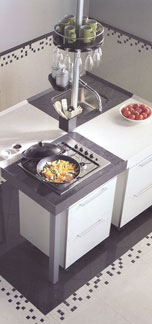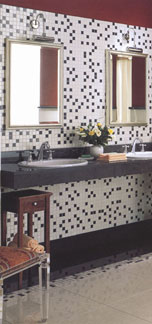 The Metal-coop Group comprises of several companies: Metal-coop, Metalkop graniti, De Luca and Nil Keramika.
Its sales program consists of local manufacturer's ceramic tiles but also of a wide range of import products and granite tiles. The sales range is completed by sanitary ware and fittings, ordinary and hydro massage tubs and bathroom furniture necessary to arrange exclusive ambient with quality.
Following always the indisputable product quality offered for any requirements and possibility, Metal-coop remains faithful to its basic idea – to offer to customer the concept of final ambient, to follow the latest trends and mostly of all to follow the vision of investors.
Thanks to it high professional and qualified staff which presents one of the most important factor of establishing a good and successful business relations, Metal-coop has achieved it's highly appointed requirements with more than 15 years long experience.